On Tuesday 8 November, we are delighted to be holding our first event in the Houses of Parliament to launch new research to tackle ethnic disparities in youth employment.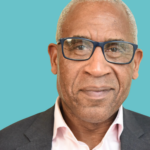 Lord Simon Woolley of Woodford, Non-Executive Director at Youth Futures, Founder and Director of Operation Black Vote and the Chair of the Advisory Group to the Race Disparity Audit, will host the official launch of the Youth Employment Group's (YEG) Ethnic Disparities subgroup.
This marks an opportunity to reflect on the subgroup's activity to date, explore the latest research, hear about our survey of over 2,200 young people and share insights on narrowing the employment gap for young people from minority ethnic backgrounds.
Our Chair, Seyi Obakin, OBE, and Non-Executive Director, George Greaves will join Lord Woolley in opening proceedings.
This will be followed by an address from Mims Davies MP, Parliamentary Under Secretary of State at the Department for Work and Pensions.
Attendees will also hear insights from Isha Shakir and Roshan Sathiakeerthy, youth ambassadors from our Future Voices Group. David Adair, Head of Community Engagement at PWC and a Youth Futures Foundation Employer Advisory Board Member, will provide an employer's perspective.
Additionally, we will launch our new Data Dashboard showcasing our latest research, data and insights, alongside announcing exciting news about our plans for next year.
Read our Narrowing the gap: tackling ethnic disparities in youth employment booklet summarising the research and findings from data for over 2,200 young people from Black, Asian and minority ethnic groups from our recent survey.
Find out more about our work to tackle ethnic disparities here.