Alex's Experience as a Young Director at Youth Futures 
At Youth Futures, our vision is of a society where all young people have equitable access to good quality jobs, with equal employment outcomes for young people who face discrimination or disadvantage.
That's why we need young people to be able to influence decisions at all levels of our organisation. Our two young Non-Executive Directors are crucial to this, bringing their perspective to heart of what we do. 
Alex Morawski joined our Board of Directors in March 2020 and is coming to the end of his two years on the Board. In this blog, Alex shares his his experiences as a young Director, to help  young people who are considering applying to join the Board in 2022 understand what it's like. More information, including a full recruitment pack and how to apply, is available on our website – but please be quick, as applications close on the 4th January 2022. 
Here's what Alex had to say.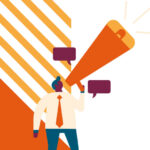 When I first found out about the opportunity to become a Young Director, I had been living back at home after graduating.  
I was suffering from the post-uni blues – as my mates had moved to London and were getting decent jobs, I felt left behind in Barnsley. I was having no luck, only managing to get a single interview since leaving (which was unsuccessful). Whilst lucky to even go to university, my period of joblessness hit hard on my self-worth.  
Not even for a second did I think I would get the role. Whilst I am passionately about the situation for young people in left-behind areas like Barnsley, I thought, apparently incorrectly, that I lacked experience and insight. Having somehow got the role (after convincing myself it wasn't some mix-up), I was terrified by the prospect of offering my two cents during meetings with a Lord, a Sir and a Dame.  
My fears, however, couldn't have been further from my the truth. The Board and staff at Youth Futures valued my experience and insight, appreciated being brought down to Earth, and made way enthusiastically for more youth voice. Everyone at Youth Futures was understanding of my jobless situation and offered support where they could, including when I got my first proper 9 to 5 and couldn't attend meetings for a short while.  
The main thing I learnt is that there are no stupid questions. Sometimes, a taken-for-granted question like "why are we doing this?" is a scary thing to ask, but the most valuable, and you won't learn without it. 
Are you, or do you know, a young person with lived experience of barriers to accessing good work, who can bring knowledge and experience to the heart of our decision-making? If so, take a look at our paid young Director opportunities and tell us what you can bring to Youth Futures Foundation in 2022. Applications close 4th January 2022!