BOARD
Our non-executive board set our overall strategic direction and contribute expert skills and knowledge to Youth Futures Foundation.
Our Founding Chair is Joe Montgomery. Joe has extensive experience in the public and community sectors, with a focus on ensuring services benefit the most disadvantaged people.
We are in the process of appointing one more board member.
Joe Montgomery
Chair
As Chair, Joe leads our non-executive board and is responsible for setting the strategy and governing of YFF's social purpose. He served as the government's Director General for Places and Communities and previously led the Neighbourhood Renewal Unit under the same title. He holds several other non-executive roles and has been a Civil Service Commissioner since June 2017.
Jenny North
Non-executive Director
Jenny North is currently the Deputy CEO at Dartington Service Design Lab. Previously Director of Policy and Strategy at Impetus, she has also held positions at Relate, the Maternity Alliance, New Policy Insititute and the Home Office.
Julia Cleverdon
Non-executive Director
Dame 
Julia
Cleverdon DCVO CBE is a lifetime campaigner who has worked tirelessly to promote opportunities for disadvantaged young people. As  Co-founder of the #iwill campaign, Vice Patron of Teach First and Vice President of Business in the Community, she encourages collaboration among senior leaders from business, government, education and the most disadvantaged communities to build a more robust and sustainable civil society.
Laura-Jane Rawlings
Non-executive Director
Laura-Jane Rawlings is the CEO of Youth Employment UK, the leading voice and expert on youth employment issues in the UK. Laura-Jane is a champion for youth employment and ensuring the voices of young people are heard, providing insight and expertise to many groups such as the All-Party Parliamentary Group for Youth Employment, she sits on two ESF National Sub-Committees; Employment, Skills and Social Inclusion and Equality and Diversity.
Simon Woolley
Non-executive Director
Lord Simon Woolley is a political and equalities activist. He is the Founder and Director of Operation Black Vote, the Chair of the Advisory Group to the Race Disparity Audit and is a former Commissioner for the Equality and Human Rights Commission. Simon was knighted in the 2019 Queen's Birthday Honours list for services to race equality. He was made a life peer in October 2019.
Tony Hawkhead
Non-executive Director
Sir Tony Hawkhead is currently Lay Vice-Chair of the new NHS Birmingham and Solihull Clinical Commissioning Group (CCG) and a former Non-executive Director at the Department of Environment, Food and Rural Affairs (Defra). He has held several high-profile charity positions including CEO at Groundwork UK and Action for Children. He is soon to take up his position as Chair of trustees at Cruse Bereavement Care.
Joel Davis
Non-executive Director
Joel Davis is the CEO of Tutors United; a social enterprise that hires, trains and pays university students and provides affordable tutoring to primary school pupils who need it the most. Joel is a trustee of the multi-national charity School for Social Entrepreneurs and has been a key advisor in helping UK wide funders develop their offer to engage and support young people in social entrepreneurship.
Alex Morawski
Non-executive Director
Alex is a graduate from the University of Warwick where he studied Politics and International Studies. He became passionate about issues of social mobility and inequality after seeing the underrepresentation of working class and state educated people at university. Alex volunteers as a tutor with the Refugee Council in Barnsley to provide English classes to help refugees integrate into the local community.
Anna Smee
CEO
Anna began her career in asset management and financial services, before joining the Young Foundation as Director of Ventures. Her recent work at UK Youth has seen her emerge as one of the leading voices for youth opportunities and employment in the UK. She is a powerful advocate both in Whitehall and with employers and has developed an extensive knowledge of youth provision across the country
Felix Adenaike
Head of Finance and Operations
Felix has worked in a variety of roles in the further education sector. He has been responsible for financial management, planning, audit and the wider corporate services. Felix has been involved in new business start-ups in the education and commercial sectors. He is passionate about lifelong learning.
Jane Colechin
Head of Evidence and Evaluation
Dr Jane Colechin is a social researcher with a decade of experience working on high profile labour market, education and welfare reform evaluations and studies. Jane has particular expertise in theory-led evaluations and ensuring co-design is part of evaluation and programme delivery and ensure that rigorous and youth-informed principles are used in all of YFF's evaluation and evidence processes.
Anna Darnell
Head of Strategy
Anna shapes and delivers our organisational strategy by leading our stakeholder management and connecting insights to find solutions to drive systemic change. Key to this is developing our relationships with youth and youth employment organisations, public bodies, Government departments and employers. Anna is also driving forward Youth Voice, ensuring young people are at the heart of everything we do.
James Endean
Chief Operating Officer
James was one of the initial team working with our Chair, Joe Montgomery, creating Youth Future Foundation's governance, operational systems and policies and is now responsible for Finance, IT, Legal and HR functions. James has a background in company and business unit start-ups, building on his general management and finance experience at Unilever.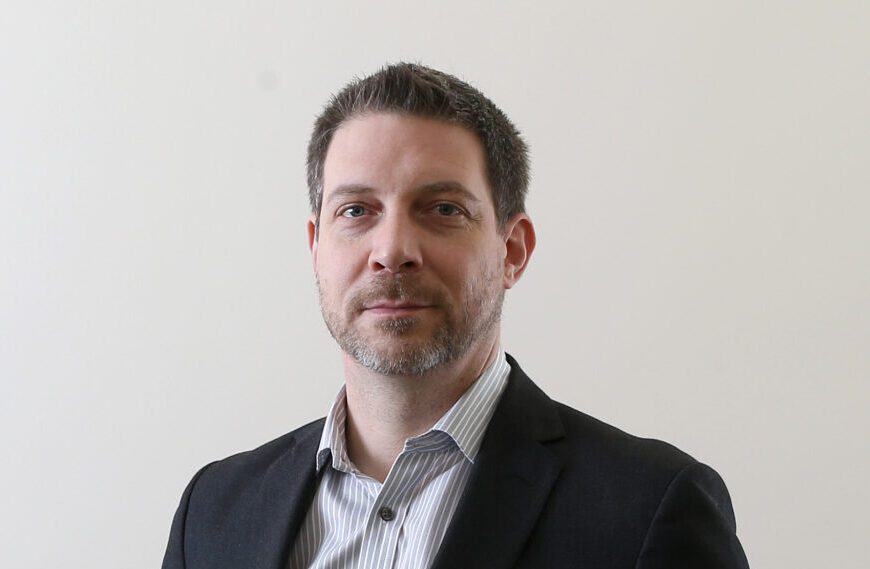 Chris Goulden
Director of Impact and Evidence
Chris leads our Impact and Evidence team. Previously he was Deputy Director of Evidence and Impact at the Joseph Rowntree Foundation, where he has worked as Head and Deputy Director of Policy and Research, since joining the organisation as Poverty Programme Manager in 2003. He previously served as a policy analyst with the Prime Minister's Strategy Unit and Senior Research Officer at the Home Office. He is a current member of the Social Security Advisory Committee.
Lekan Ojumu
Head of Grants
Lekan oversees the delivery of our 'What Works' grant programmes . His career, prior to joining Youth Futures Foundation, includes experience within a leading social investment fund, grant giving with a focus on young people and capacity building support. In his spare time Lekan has held charity Board positions and is currently involved as a trustee for a local youth focussed organisation based in London.
Dilys Winterkorn
Head of Grants
Dilys heads the development and delivery of Youth Future Foundation's grant making programmes. She brings a wealth of experience having built her career working with charities and philanthropists in the UK and overseas. She has led international partnerships, multi-country programmes, and generated millions for charities. Dilys conducts research in African Philanthropy at SOAS, University of London.
Sope Otulana
Head of Research
Sope leads our work using research to help policy makers, practitioners and employers make smart decisions about supporting young people towards and into work. Prior to joining YFF, Sope was the Gender, Equity and Social Inclusion Lead at Oxford Policy Management, where for over five years she worked on research and evaluations on social development issues. Sope has worked on global studies and research in 17 countries,
Matthew Poole
Director of Grants and Investments
Matthew leads the development and delivery of our grant making programmes. He brings a wealth of experience and expertise having built his career on working with people and communities with the National Lottery Community Fund and establishing Talent Match. Outside of the office, Matthew is committed to supporting and coaching young people and is heavily involved with local youth work in the West Midlands.
SIGN UP TO BE KEPT UPDATED WITH OUR DEVELOPMENTS