Our Chair, Joe Montgomery, was pleased to attend the positive opportunities reception at 10 Downing Street. Touching on the issues affecting young people today from knife-crime to homelessness, the PM also drew attention to positive stories and solutions. She said:
"It has been a pleasure to hear first-hand about some of the great work being done by the coaches, artists, teachers, business leaders and role models, all of you, in this room.

And, at a time when the headlines about young people are all too often bleak, it has been simply inspiring to talk to those of you who have benefited from that work.

Because what this event proves more than anything is that nothing is set in stone.

Nobody should assume that their future leads only one way, nobody should be written off as a hopeless case."
The event was packed with inspirational role models with compelling stories about how young people can defy the odds to achieve their dreams, going on to make a positive impact in their communities and inspiring those around them. The PM made explicit reference to both Jamal Edwards and John McAvoy who have both shattered the expectations of those around them to go on to become a multi-million pound businessman and an Iron Man triathlete respectively.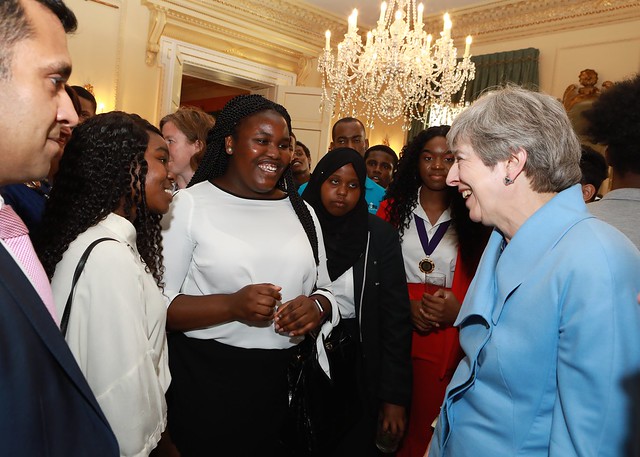 May continued:
"This is why the government is putting almost £300 million into our Youth Endowment Fund and Youth Futures Foundation, making sure the money is there for groups and projects that can make a difference."
The event was a positive reminder of the great work that is happening, particularly at a local and grassroots level. You can read the PM's full speech
here
.