The Dormant Assets Scheme releases funds from dormant bank and building society accounts, which are accounts that have been open for 15 years, but during that period no transactions have been carried out.
The £20 million will enable Youth Futures to test and evidence the best approaches to breaking down barriers and improving access to employment for young people from marginalised backgrounds.
It follows the Government publishing its Levelling Up White Paper last week, which set out a plan to transform the UK by spreading opportunity and prosperity to all parts of the country.
Since 2019, Youth Futures has supported nearly 18,000 young people from marginalised backgrounds to get good jobs, and committed £18.7million to over 140 organisations to build the evidence base of what works to inform youth employment policy.
A Youth Futures grantholder that has benefitted from the Scheme is West of England charity, 1625 Independent People (1625ip), which also receives grant funding from the West of England Combined Authority. This funding helps young people who are leaving care to prepare for and find good jobs through its Reboot West programme. The charity works in partnership with the leaving care and employment and skills teams across four local authorities in Bristol, Bath and North East Somerset, South Gloucestershire and North Somerset. It offers coaching, training and bespoke careers support.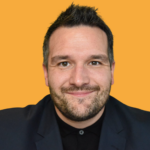 Matthew Poole, Director of Grants and Investment at Youth Futures Foundation said: 
"When young people facing disadvantage told us what they want from employment support, they talked about changes to the whole system. That's why we've launched our £6.1 million Connected Futures Fund to reduce the fragmentation of youth employment and skills delivery in the places that need it most. Our aim is to join up services at a local level so that young people furthest from the job market receive good quality, consistent support that understands their complex needs. We will scale up our learning of what works so that more places are able to offer effective provision. The additional £20 million from dormant assets will help us to build on this momentum."