This month we are delighted to announce our support of the Hope Collective and its mission to generate change for young people.
The Day of Hope, which launched last year, is a focal point of the 20th anniversary of Damilola Taylor's untimely death and celebrates the hope of the 10-year-old to change the world. 
The Hope Collective is a partnership of cross-sector organisations with a shared vision to create change for young people and communities across the UK. Its aim is to enable the country's most vulnerable communities to be free from poverty, violence, and discrimination.  
Our funding supported youth-led activity, including a series of 'hackathons' held in five UK cities. The events engaged 250 young people to take part in five Hacks of Hope to create solutions to tackle poverty, inequality and access to good jobs. The activity brought together young people from vulnerable communities with leaders and decision makers to find innovative solutions to societal challenges.  
The hacks were led by the Hope Collective Youth Management Group, made up of 12 young people from across the UK. The group shared their findings and experiences with the No.10 policy team at a Downing Street reception. The event was attended by Prime Minister Boris Johnson and Richard Taylor OBE, who founded the Damilola Taylor Trust in 2001 in memory of his son. It was a poignant opportunity to recognise the achievements of the Trust over the past 20 years, and its ongoing commitment to changing the lives of young people. 
Richard Taylor OBE, Damilola's father, said: 
"I am so grateful for all the hard work that has gone into creating such a strong legacy for my son. So many organisations and charities coming together to form this amazing coalition. It is my wish now that the Hope Collective's work can be complimentary to the levelling up agenda so that we can all come together to support young people and improve their life chances."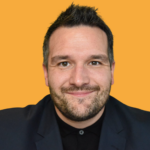 Matthew Poole, Director of Grants, Youth Futures Foundation said:  
"We're delighted to support the work of the Hope Collective Management Group. It embodies a collaborative and cross -sector approach to policymaking, led and driven by young people. We look forward to hearing more from the young people involved and how it can help inform the levelling up agenda." 
Ndidi Okezie, CEO of UK Youth, which holds secretariat  of the Hope Collective, added: 
"UK Youth are proud to be working as part of this Collective to create opportunities like this to hear young voices. Engaging directly with young people is the first step towards going beyond narratives to understand what it's like to exist in their world right now, and the future they are being presented with – and we can help to change that picture. Hope is a great start, but this must be a collective hope, driven by the input of young people, and we should be working together across all sectors to deliver it."
Charity UK Youth is the secretariat for the Collective, which was formed last year to support the 20th anniversary legacy campaign for Damilola Taylor. It is chaired by Niven Rennie, Director of Scotland Violence Reduction Unit.  
Organisations making up the Collective include the Damilola Taylor Trust, Rio Ferdinand Foundation, Violence Reduction Units (VRUs) across the UK, UK Youth, NCS Trust, Co-op, Professional Footballers Association, Onside Youth Zones, Oasis Academies, MRM McCann Global, 2020 Change, Clarion Futures, Metropolitan Thames Valley Housing, Housing Association Youth Network, Safer London, Youthlink Scotland Alliance Youth Justice, Spirit of London Awards, and the #iwill Movement.