Our CEO, Barry Fletcher, responds to this month's ONS job stats: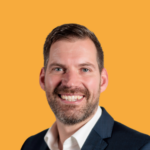 "As vacancies fall and the cost-of-living crisis bites, rising unemployment is once again hitting young people from marginalised backgrounds hardest.  This is made worse by a worrying trend of more 18–24-year-olds remaining without a job for over six months.
"The continued increases in unemployment (+2.5%), economic inactivity, and the significant drop in employment for young people not in full-time education, are urgent problems. Labour market turmoil causes serious scarring effects that prevent young people from finding, and progressing into, good jobs.
"To avoid damaging a generation's future we need to make the system work better. Our mission to close employment gaps for young people furthest from the job market is as important as ever."